The Tourism Board and Tourism Development Authority offer small amounts of funding to assist local non-profits in holding events, doing projects, and initiating programming that will boost visitation to Hillsborough for both day trips and overnight/weekend getaways.
Tourism Board Grant Program
The Tourism Board administers the largest amount of funds ($500-$10,000) with an annual grant program that takes submissions in early spring with scoring and final decisions on which grants to fund by May. Funds are then distributed after July 1st for use in that fiscal year (July 1-June 30). Budgeted funds for the grant program are usually around $35-40K total for the grant program yearly.
Start your application for Tourism Grant Funding TODAY:
Information for the 2019/20 grant cycle
Grant Cycle Opens: Monday February 11, 2019 at 8am
Early Review Deadline: Monday March 11, 2019 5pm
Grants DUE: Friday March 15th, 2019 at 5pm
Top Scoring Grants Announced/Review and Tourism Board Awards: May 6th, 2019 at 6:15pm
For more information on the program or if you have questions about applying, please contact Shannan Campbell at shannan.campbell@hillsboroughnc.gov.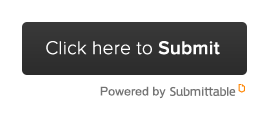 Tourism Board & Tourism Development Authority
Special Project and Partnership Funding
The Tourism Board and the Tourism Development Authority both also provide smaller (>$5000) Special Projects & Partnerships funding in which a project, event, or program can ask the Board(s) to partner or be a sponsor of an event, program, workshop designed to increase tourism to Hillsborough. These requests are usually smaller in dollar amount, have multiple partners/sponsors, and arise such that applying for grant funding could not have been anticipated or is not possible due to the timing of the project.
Have any questions about anything on this page? Give Tourism Staff a call at 919.296.9477 or email at Shannan.Campbell@hillsboroughnc.gov